BTC WOD 20.10.2
Today's workout is in celebration of the NOCO Down Syndrome Walk!
Connect with, support, and celebrate those with Down syndrome in our communities! Big Thompson CrossFit will be joining Team Brody's Brigade. Brody is BTC member Hillary's son! Donate to Team Brody's Brigade HERE.
To join the car parade on Saturday, October 3rd see the Fort Collins parade route below. More info HERE.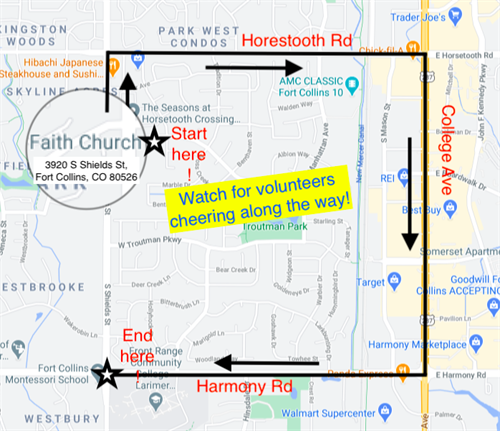 Strength/Skill
Push Jerk 3×6 @ 65%
W.O.D.
E2MOM 20 Minutes (10 rounds total)
 200 Run
Shoulder 2 Overhead Max Reps 95/65
Score Total Shoulder 2 Overhead Repetitions